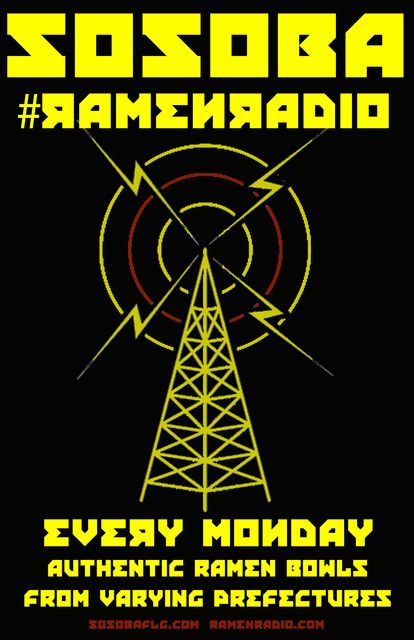 SoSoBa is an unabashedly-inauthentic noodle shop.  We pride ourselves on taking the notion of a ramen/soba/udon restaurant and elevating it.
THERE IS NO SUCH THING AS AUTHENTIC RAMEN.
There is, however, regional styles of Ramen depending on where and by whom it is made.  Each 'prefecture' in Japan has their own unique and delicious style of Ramen.  Even within a prefecture, there are vendor-specific interpretations of regional Ramen dishes.
LUCKY PEACH did a great job of defining varying styles of Ramen.  Click here to read the article and get your noodle knowledge.
EVERY MONDAY WE GO LEGIT !!!
Join us Monday's at 5pm as our chef's "tune-in" to a different prefecture and present the style of ramen popular in that region.
MODAYS at 5pm Ramen Radio at SoSoBa
12 East Route 66 #104
Flagstaff, AZ 86001
928-774-3471
http://luckypeach.com/a-guide-to-the-regional-ramen-of-japan/